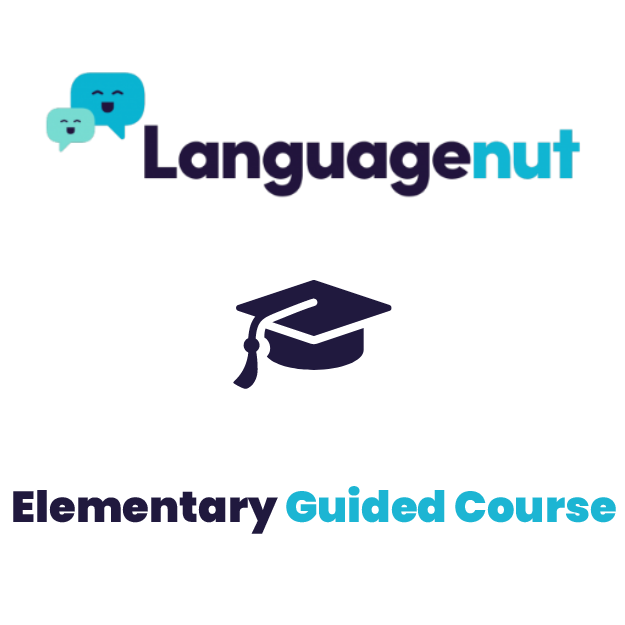 A

fully-resourced digital course

for Elementary languages
We're delighted to announce that our Elementary Guided Course is live!
With more elementary schools across the USA striving to offer foreign language instruction to their students, it is important that schools are given a structured course that they can use to deliver the best possible language-learning experience. This is one of the reasons why Languagenut has embarked on this project. With this resource, we aim to provide teachers with the support they need to deliver fun, engaging language lessons.  
Read on for more information or enquire to find out how we can support your school.
Comprehensive resources

for every class
The aim of the Elementary Guided Course is to give teachers of all backgrounds a structured scheme of work to follow with elementary school-aged children to ensure progress and language development.
Each Unit is broken down with lessons plans, as well as front-of-class materials, printables, and much more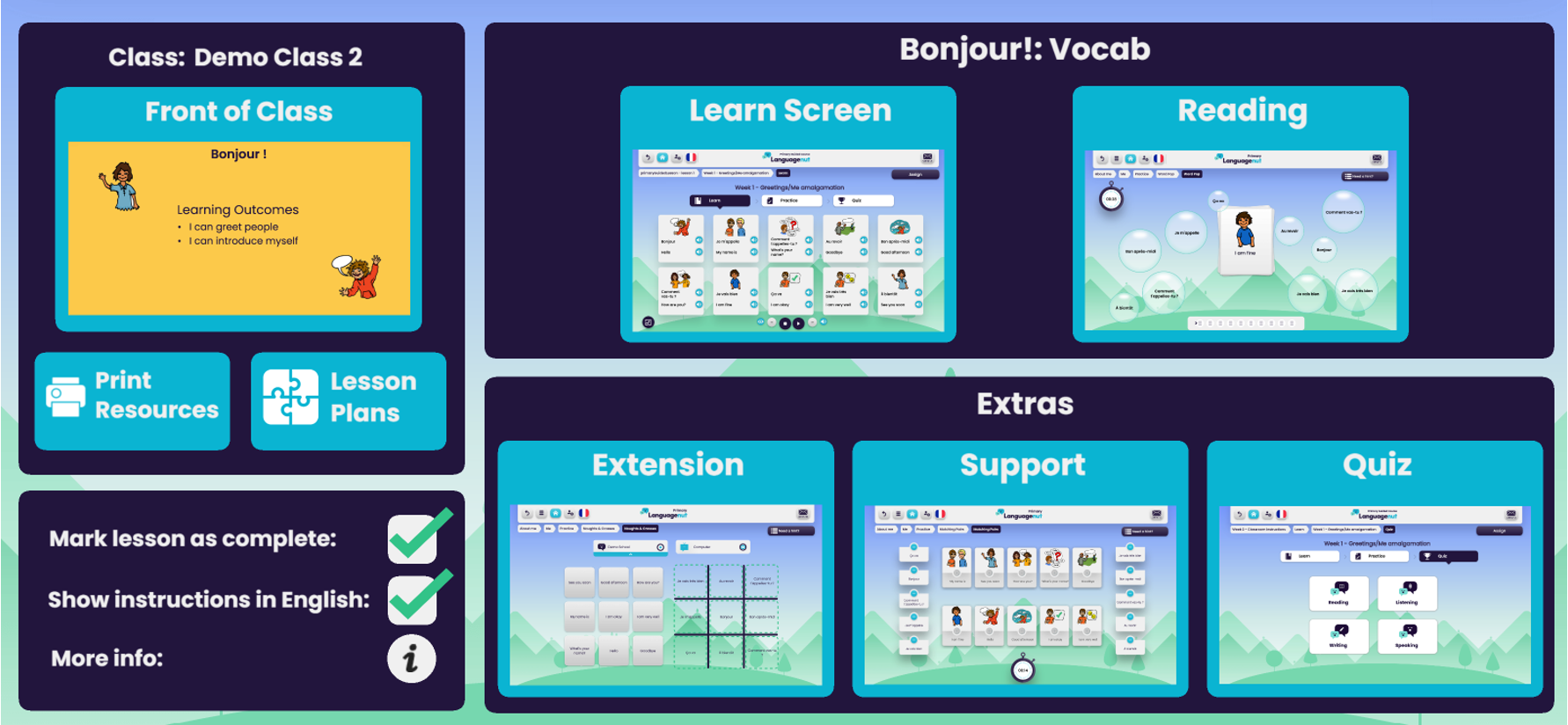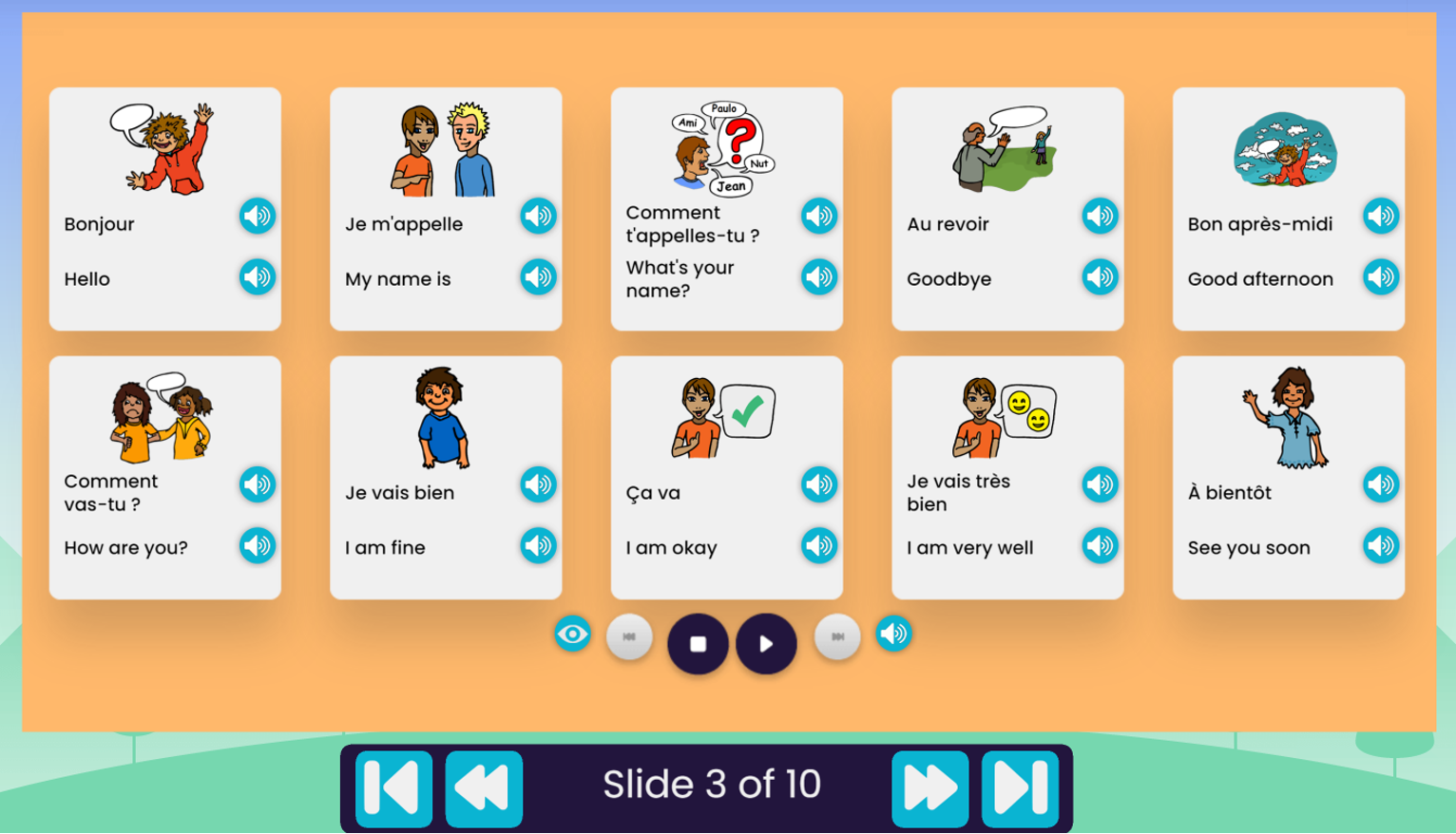 Designed for all

 classroom setups
Lessons in Languagenut's Elementary Guided Course come equipped with front-of-class slides that are related to the content and save time on planning.
These flexible resources are suitable for both single and multi-device classrooms, empowering teachers to deliver quality lessons regardless of their setup.
Purpose-built plans

for every single lesson
The Elementary Guided Course's lesson plans are designed with the goal of supporting teachers and facilitating productive, engaging lessons.
These resources enable non-specialist language teachers to deliver content to an excellent standard every single week.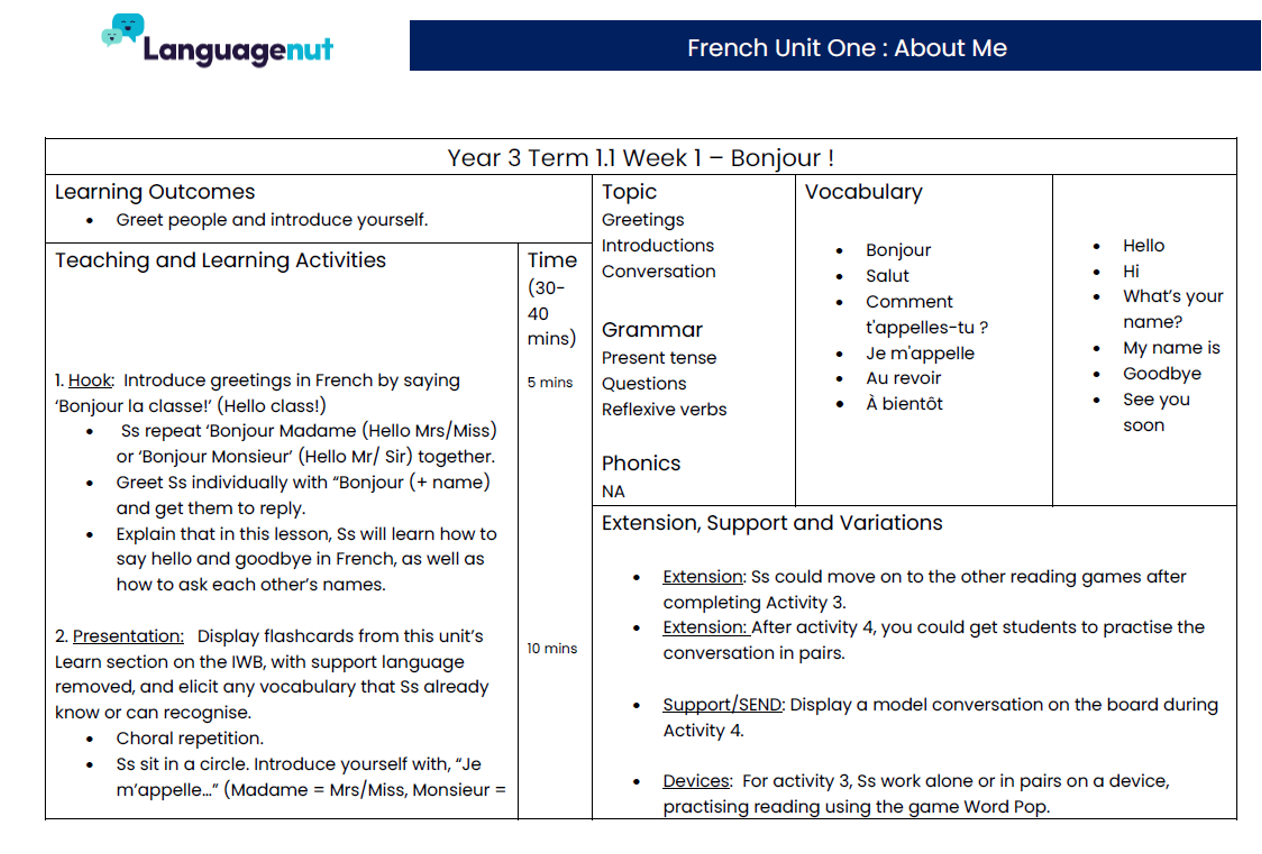 Following the launch of the Elementary Guided Course, we are hosting a series of mini-webinars and training sessions which will guide teachers on how to make the most of the resource in their classrooms.
Get in touch with us to learn more.